"It is important to develop you own language - a language that attempts to be as objective as possible - knowing very well that even objectivity is subjective."
I'm MICOL SALOMONE, 

MICO_L

 surfing the web, 24 yo 

FREELANCE 

VISUAL ARTIST

.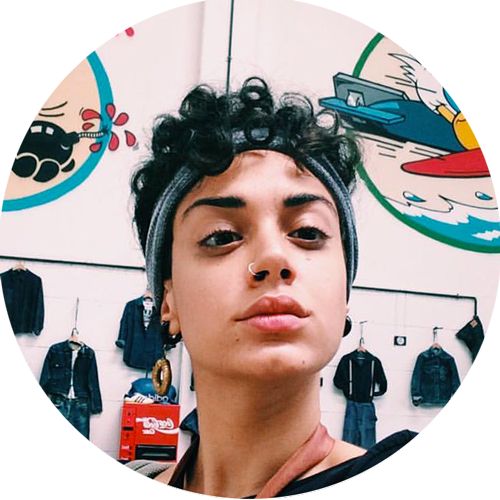 I have a great passion for art and for the digital world, attracted from my childhood by any type of device or computer, through the years I acquired competences as a web designer.
I've studied Design&Communication, getting a Bachelor's Degree in 2015. Discovering Design was like a case, after my studies I've got a new philosophy for life, I'm very curious and well critic. I've also practiced one year at International Comics School in Naples.
I love to draw, sheet and pencil have a vital role in my life. 
Music is another great passion, I've made several illustrations inspired to it and I'm always very inclined to work in this sector. 
I work freelance which allows me to move easily. 
I'm constantly looking for new inspiration. I love to travel and occasionally attend courses and workshops. 
✮ Freelance I realize underground artworks such as covers or posters ✮ 
Over the years, I learned from the Internet Industry and worked as a Social Media Strategist for some companies. 
I currently build web sites. 
I have many ideas and projects and looking for collaborators, designers, web and media experts, geeks, music enthusiasts and producers and in general artists who have ideas about the digital world. 
✉ hello@micolsalomone.com